Super obsessed with pineapple? You're not the only one.
It seems like this summer's trend is the sweet tropical fruit.
Not only are there plenty of health benefits to eating pineapples like boosting your immune system, improving eye health, aiding digestion and even helping you get pregnant, they're also pretty to look at and bring an aura of FUN!
Remember, a pineapple a day keeps the worries away.
And no one wants worries in the summertime! (Spongebob knew what he was doing living in a pineapple!)
1. Pineapple String Lights from Urban Outfitters ($28) they also have cute ones in Target's $3-$5 section!
2. Pineapple bra from Urban Outfitters ($27)
3.  Pineapple ice tray from Target ($5.99)
5. Pineapple Table Lamp from Urban Outfitters ($89)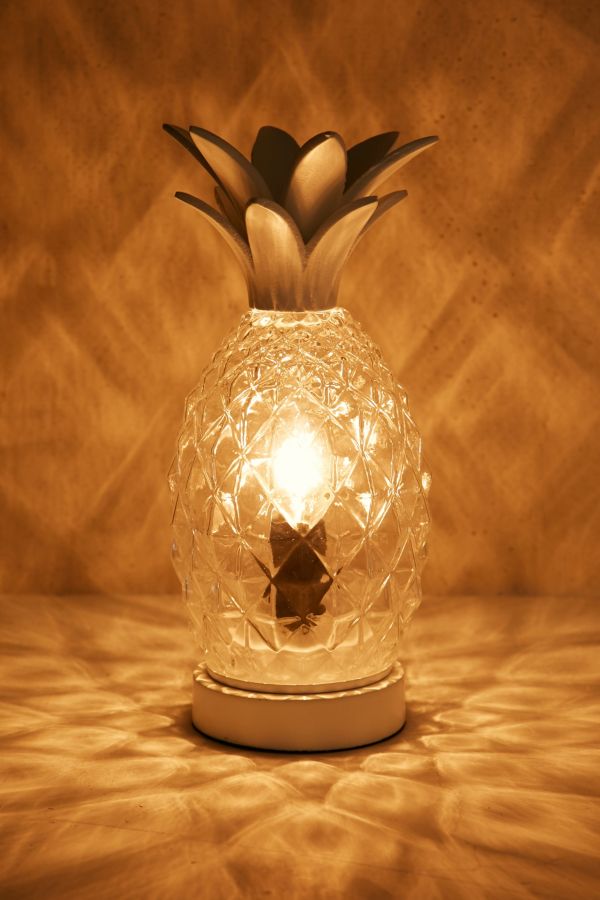 6. Pineapple T-shirt worn by Cassie in Freeform's Famous in Love & Emma in MTV's Scream 
7. Tory Burch Pineapple Flats ($195)
8. Pineapple Ring (various prices)
9. Pineapple Pool Inflatable ($20)
10. This Pineapple Phone Case ($28)
11. Pineapple Cooking Apron from Target ($25.29)
12. Pineapple Bed Quilt from Target ($72)